Local Companies that Value Sustainability
By Alex Parker
(Disclosure: Alex contributes pro bono PR work to EarthPaint, and previously worked with Hero Power.)
With climate change an unavoidable issue, more companies are committing to sustainable practices. Whether it's Microsoft pledging to draw down its emissions or the corner grocery store stocking more locally sourced products, "green" is now something consumers expect.
For a growing number of Chicago-area businesses, sustainability isn't just a value they preach. It's a core part of their business, and a key reason they draw customers.
While we must do more to encourage the development of a more circular economy – to control the out-of-control waste stream and reduce greenhouse gases, let us celebrate the good work occurring in our region.
Next time you need to make a purchase, one of these sustainable options might be in your neighborhood:
---
EarthPaint
EarthPaint has dual missions: change the dirty paint industry while supporting local special-needs workers. The nonprofit recycled paint manufacturer, based in Wood Dale, boasts that its paint holds up next to any name-brand paint – because it's made from that paint (and it sells for a fraction of the price). With more than 40 standard colors, EarthPaint also creates custom batches at its DuPage County facility, which is staffed by special-needs workers. EarthPaint's sustainable recycled paint is sold at its facility, at the ReBuilding Exchange in Bucktown, and at Habitat for Humanity REstores in Chicago, Chicago Heights, Elgin, Joliet, McHenry and Woodstock.
---
EcoGym
If the last few months have you thinking about joining a gym, Eco Gym offers a climate-conscious workout. With three locations in Chicagoland, Eco Gym says it's the world's first human- and solar-powered fitness center. Human powered, you say? The gym says its equipment is able to capture kinetic energy created by workouts, which, along with solar energy, helps power its facilities. It has another unique feature: the more you go to the gym, the less you pay. Eco Gym has locations in Naperville, Glenview and Plainfield.
---
Hero Power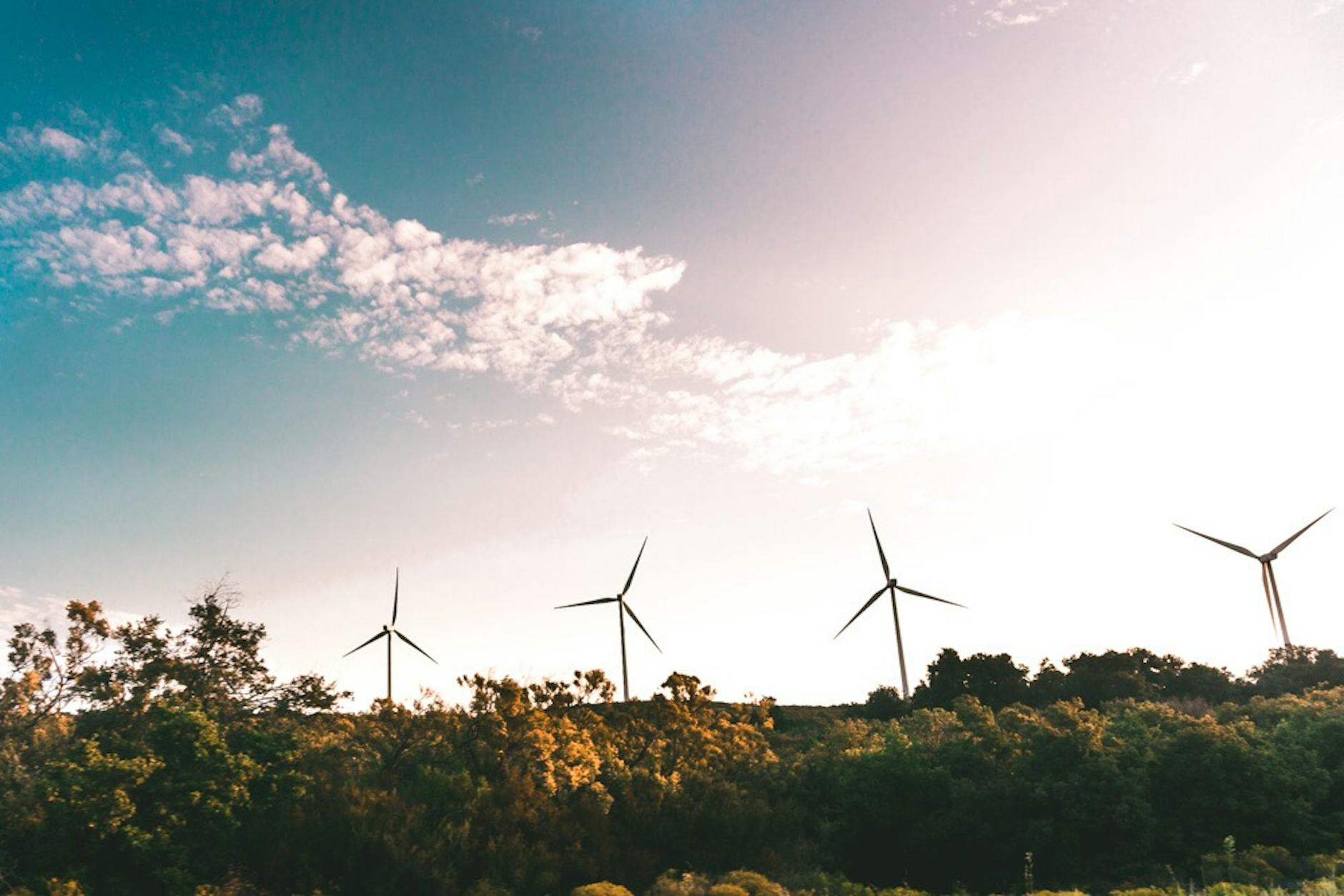 If you've been thinking about ways to reduce your carbon footprint, Hero Power makes it easy to switch from ComEd to supporting renewable energy, without charging a dime more. While Hero Power customers continue to pay ComEd for supplying their power, their monthly fees support wind-power generation in the form of renewable energy certificates, rather than supporting ComEd. Plus, Hero Power promises to always match the ComEd rate. It's also introducing Solar Share, a new crowd-sourcing project, where people can contribute a monthly fee – as low as $5 – to help support solar-power projects.
---
Meliora Cleaning Products
If you've found yourself scrubbing things down more often, you're not alone. Chicago's Meliora Cleaning Products was created after its founders were frustrated that they couldn't determine what ingredients made up their household cleaning supplies. Meliora lists every ingredient of its people- and planet-friendly natural cleaning products, ranging from plastic-free laundry powder and all-natural cleaning sprays to hops-infused body soap. As its company slogan says, Meliora means better.
---
Mighty Nest
One of the most fun ways to discover new products is with monthly subscription boxes. Skokie-based Mighty Nest inspires its customers to live sustainably with its MightyFix program: each month, they send popular, green products to consumers with tips and tricks for using them. You can also shop Mighty Nest's inventory of more than 1,5000 sustainable products, adding them to your monthly haul with the click of a button. One-time purchases are available, too – but without the member discount.
---
Alex Parker, of La Grange, was trained as a Climate Reality Leader in Minneapolis in 2019. He's the proud owner of a new battery-powered electric lawn mower for which his neighbors are grateful!